R H O N E . R E D S



99 VIE
2012 L' Intruse Mourvedre
Santa Barbara County $39
(tasted 5/23/15)

98 HAHN
2012 GSM
Central Coast $14

98 VIE
NV Melange Maison II
Old Vines - California $29

98 VINA ROBLES
2012 Red 4
Paso Robles $17

97 LE CHAI MARCEAU
2018 Cotes du Rhone
France $15
(tasted 12/14/19)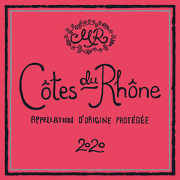 97 MAISON RICHE
2020 Cotes du Rhone
AOP; Cotes du Rhone - France $12
(tasted 5/14/23)
97 SOL ROUGE
2011 Gypsy Rouge
Red Hills - Lake County $28
97 VIE
2011 L' Intruse Mourvedre
North Coast $39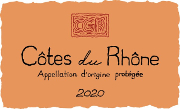 96 CHEVALIER DU GRAND ROBERT
2020 Cotes du Rhone Rouge
AOP Cotes du Rhone - France $8
(tasted 8/14/21)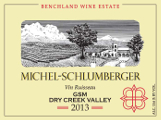 96 MICHEL-SCHLUMBERGER
2013 GSM
Vin Ruisseau - Dry Creek Valley $30
Inviting blackberry, cherry, raspberry, strawberry and blueberry aromas complemented by toffee/coffee, pepper spice, burnt chocolate and oak. The palate has a nice, spicy character, the mouthfeel is smooth and everything you'd expect from a GSM, with a finish with burnt chocolate and oak that's slightly distracting. Albeit, a really pretty wine. (tasted 3/28/15)
96 SOL ROUGE
2011 Mourvedre
Red Hills - Lake County $29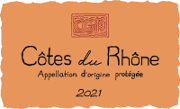 95 CHEVALIER DU GRAND ROBERT
2021 Cotes du Rhone Rouge
AOP Cotes du Rhone - France $12
(tasted 7/14/22)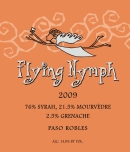 95 FLYING NYMPH
2009 Red Wine
Paso Robles $13
A rich, well-balanced, superb Rhone-style red wine, with beautiful red, black and blue fruit flavors, splashes of pepper spice, and a nice, long lingering finish. Buy this by the case!
95 NOBLE TREE
2010 The Noble Blend
North Coast $15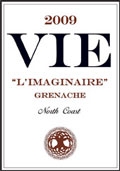 95 VIE
2009 L'Imaginaire Grenache
Santa Barbara County $39
Pretty aromas of blackberry, blueberry and strawberry, with dashes of black pepper, floral elements and light traces of minerals. This is a wonderful mouthful of fruit and spice, ending in a well-balanced long, lingering spicy finish.
91 LES DAUPHINS
2018 Rouge
Cuvee Speciale; Cotes du Rhone - France $15
(tasted 10/12/20)
91 SOL ROUGE
2012 Mourvedre
Red Hills - Lake County $29