M I S C. . W H I T E S



98 ALAMOS
2011 Torrontes
Salta - Argentina $13

98 GAUCHEZCO
2011 Torrontes
Argentina $14


2010 Late Harvest Gewurztraminer
Estate Bottled - Russian River Valley $24/375ml

98 LO NUEVO
2011 Albarino
Covello; Rias Baixas - Spain $15

98 LO NUEVO
2011 Verdeho
Lunares; Old Vines - Rueda - Spain $10

98 MARTIN CODAX
2011 Albarino
Spain $15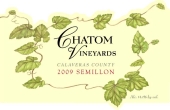 97 CHATOM VINEYARDS
2009 Semillon
Calaveras County $16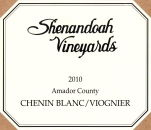 97 SHENANDOAH VINEYARDS
2010 Chenin Blanc/Viognier
Amador County $14
Pretty nose of stone fruit, pear, candied apple and nice spicy floral notes. On the palate, this interesting blend is well balanced, crisp, clean and very refreshing with just enough oak to round out the long, lingering finish.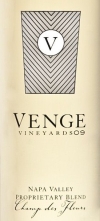 97 VENGE
2009 Champs des Fleurs
Proprietary White Wine - Napa Valley $26
A beautifully-balanced, crisp, refreshing blend of sauvignon blanc, chardonnay and viognier. It starts with pretty aromas of citrus, stone fruit, melon and floral elements which lead to a mouthful of fresh fruit and light spice, then ends in a long lingering finish. Beautiful!
97 VINA ROBLES
2011 White4
Paso Robles $16
96 CHATOM VINEYARDS
2011 Semillon
Calaveras County $16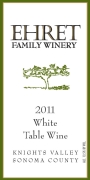 95 EHRET
2011 White Table Wine
Knight's Valley $18
A wonderful assortment of lemon/lime zest, pear, peach and grapefruit aromas, with drips of honey and whiffs of floral blossoms. Crisp, clean and very refreshing on the palate, delivering fresh fruit and secondary elements leading to a long, lingering finish.
94 APOTHIC WHITE
2011 Winemaker's Blend
California $14

94 ABADIA DE SAN CAMPIO
2009 Albarino
Rias Baixas - Spain $20
94 SOL ROUGE
2010 Gypsy Blanc
Lake County $28

93 TERRAS GAUDA
2009 O Rosal
Rias Baixas - Spain $24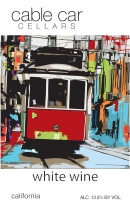 92 CABLE CAR
NV White Wine
California $10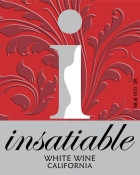 92 INSATIABLE
NV White Wine
California $10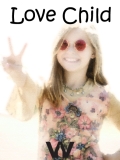 92 THE WINERY SF
2009 Love Child
White Wine - North Coast $25